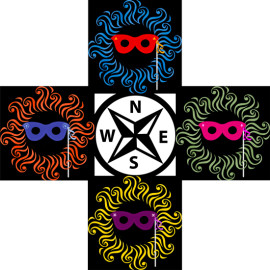 Color Bud, Lynne Whiteside, left this comment on a previous post:
---
"Please point me in the direction of affects of natural light on wall color. North, South, East, and West all have their own reflective color and I need more information. Thanks a million."
---
Here's my answer. The popular cut-n-paste on the web goes something like this:
North = Blue,
South = Yellow,
East = Green,
West = Orange
Lots of comments on this one – comments are longer than the actual post!
Details