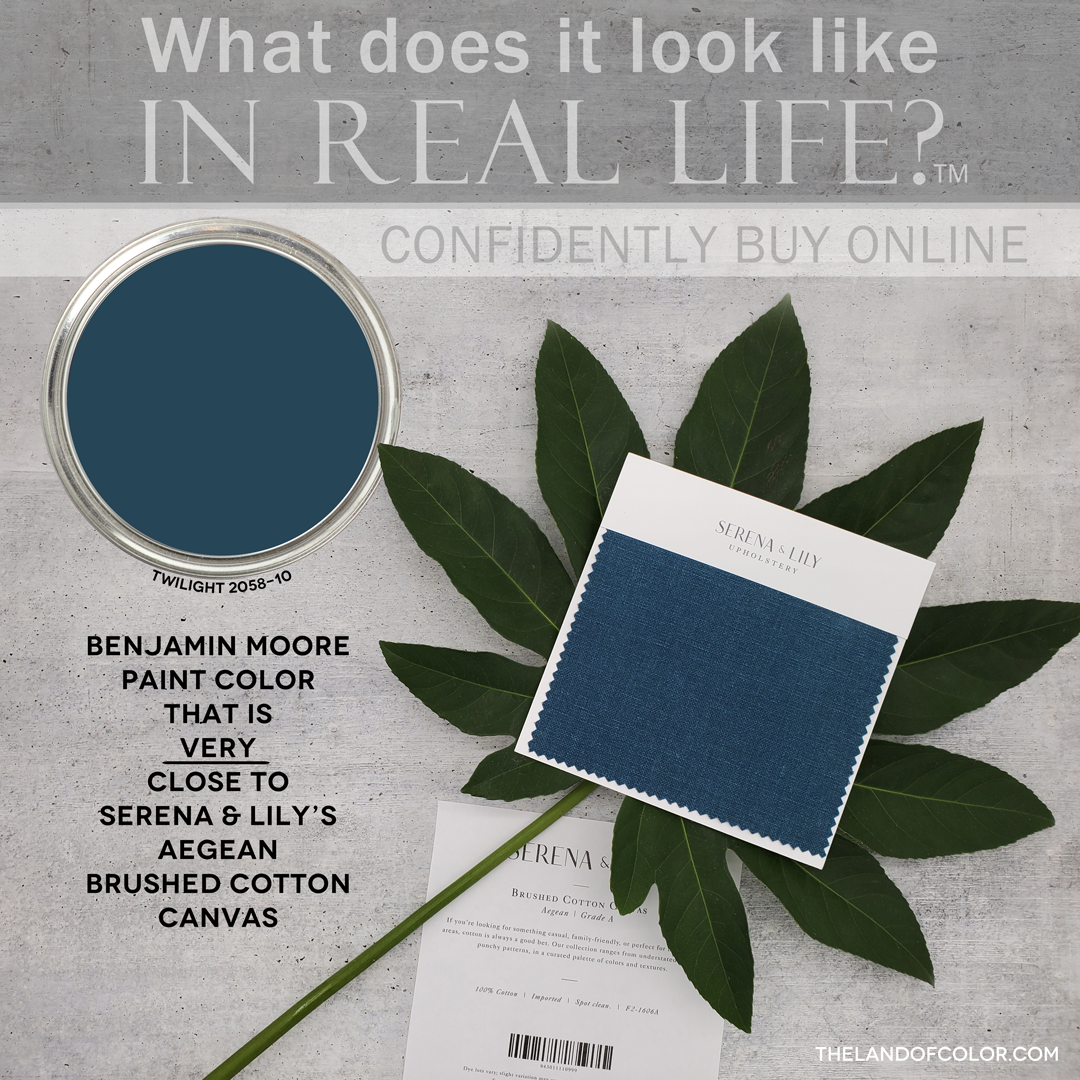 Aegean Looks VERY Similar to Twilight 2058-10 from Benjamin Moore
The hardest part about ordering home decor and furniture online is you can't be sure about the color.
We have THE solution for seeing colors accurately online
Watch this video to learn more about our process and how we determine the closest matching paint color.
If you're a designer, you can simply look up the paint color we've identified in your fandeck.
Homeowners all you have to do is go to your local paint store and get the paint chip so you can get an idea of what the color looks like in real life as soon as possible.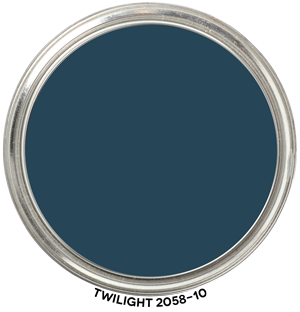 Twilight belongs to the Blue hue family.
Some people might describe this color as a warm, blue-green, Peacock Blue. It's more blue than green.
To help you understand Twilight's color characteristics, here's a Colorography for Twilight 2058-10 that illustrates all its important color attributes.
If you're a manufacturer and want to know how to get your colors featured, click the email button and briefly tell us about your products.
If you're a designer and you want to become a Color Strategist like me and learn how to use color science to create an additional stream of revenue, go to campchroma.com and sign up for The Four Pillars of Color course.