I ordered a swatch of Serena & Lily's Faux Raffia in Ivory and am totally smitten. It looks expensive.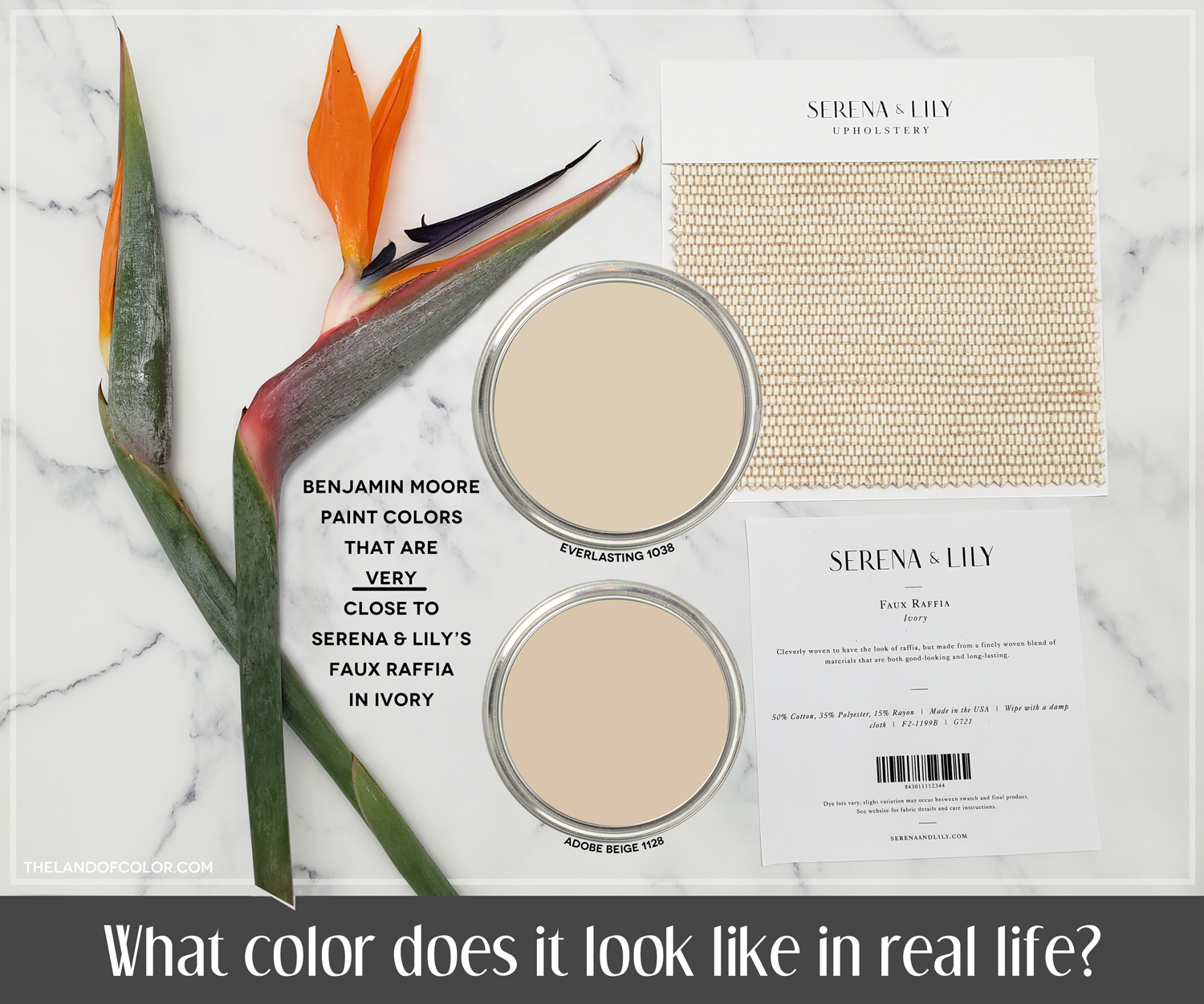 Where would I use it?
Serena & Lily has it featured on their Cambridge Bed and it's divine.
Everyone has struggled, debated, experienced the stress of trying to guess what color something is before clicking that buy button. Buying online is a challenge because there's no way to know what a color looks like in real life – until now!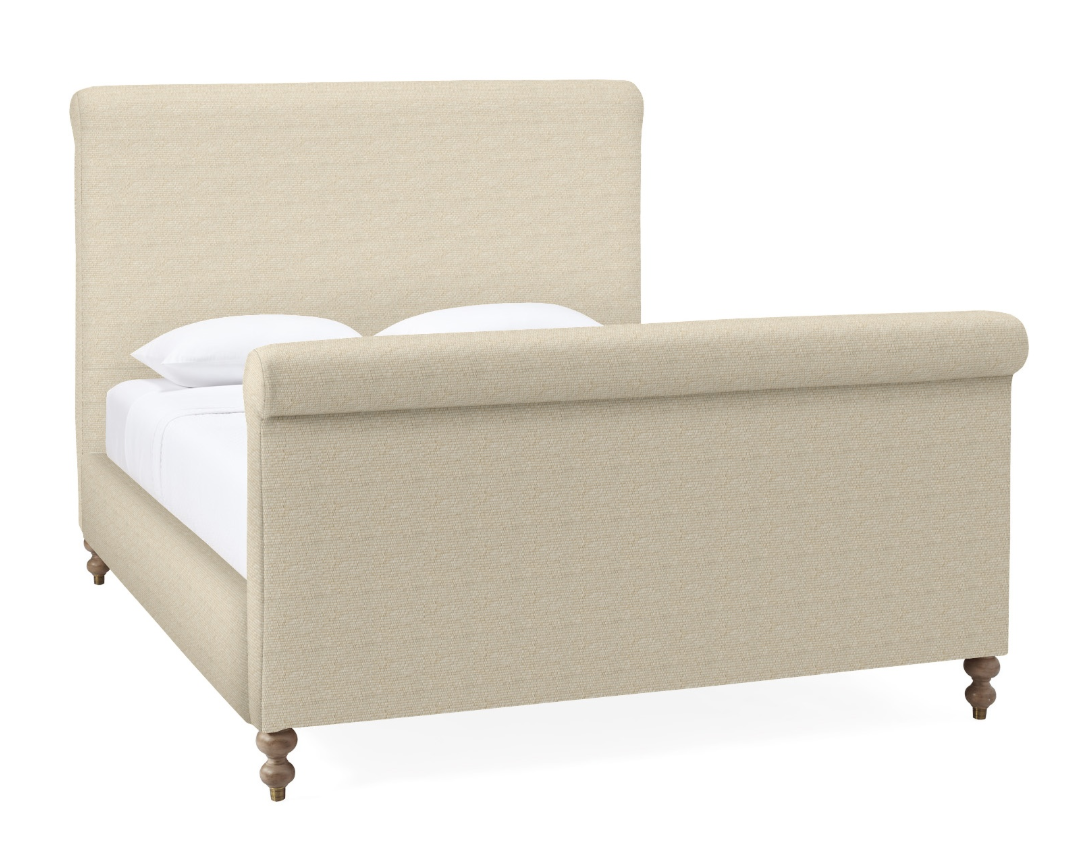 PROBLEM SOLVED!
The color experts here at The Land of Color have solved that problem for you. Today we're analyzing Serena & Lily 's Faux Raffia in Ivory.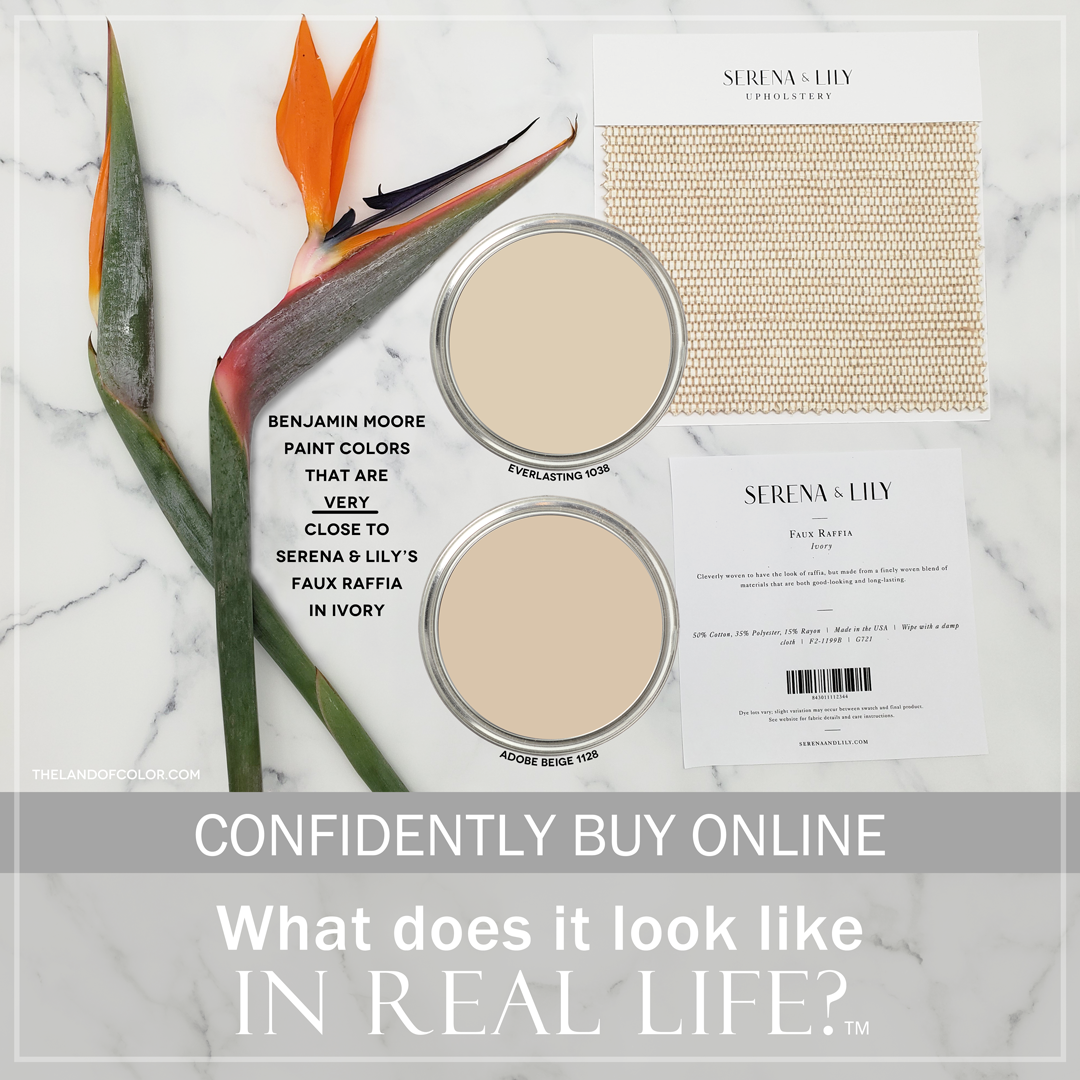 If you want to know what the colors look like in real life, just go to your local Benjamin Moore paint store and grab chips of the following colors:
Everlasting 1038 by Benjamin Moore
Adobe Beige 1128 by Benjamin Moore
Clicking on the paint color links will take you to The Colorography Lab where you can get all the details about each color's important attributes.
eDesign Color Consultations
Want help beyond the incredibly helpful information in this post? We offer eDesign color consultations. Our color consulting services are VERY different from your typical designer. We use the same color science that we use to analyze the colors in fabric swatches – like you see here in this post – to help you find the perfect paint colors for your home or business.
What Kind of Sorcery Is This!?
It's a blend of the art AND science of color. We have a special team of color experts that know how to use color science to objectively and accurately analyze color. I explain more in this video.
Get Your Products and Colors Featured!
If you're a manufacturer and want to know how to get your colors featured, click the email button and briefly tell us about your products.

Color Training
If you're a designer and you want to become a Color Strategist like me and learn how to use color science to create an additional stream of revenue, go to campchroma.com and sign up for The Four Pillars of Color course.