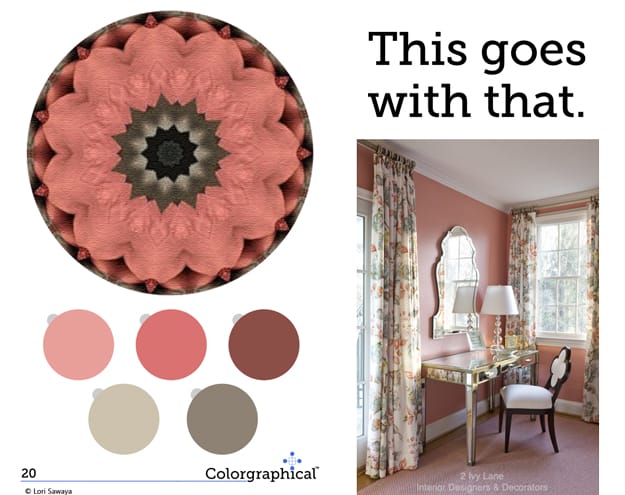 This Goes With That palette. Inviting Coral Rose.
This Goes With That palette. Snappy and fresh chartreuse kitchen cabinets.
You'll find color inspiration for websites, infographics and more here at The Land of Color.
Grey walls prove to be the ideal foil for saturated turquoise, purple, and electric blue.
Pink can be fun, sweet, and sassy. Color recommendations for Graham & Brown paintable wallpaper.
Cozy bedroom with versatile color combos.