History of color forecasting and trends is a topic with multiple layers.  Kelly and Rachel are veteran podcasters so I asked them to join me and help peel back some of those layers and talk about how it all began.
Podcast: Play in new window | Download
History of Color Forecasting and Trends
We reference books written by Regina Lee Blaszczyk, PhD. Pronounced [blaze/check]. She is a historian affiliated with the Department of History and Sociology of Science at the University of Pennsylvania. In short, she is incredibly interesting and fascinating.
Her book, Producing Fashion: Commerce, Culture, and Consumers preceded her new book, The Color Revolution which recently published.
Producing Fashion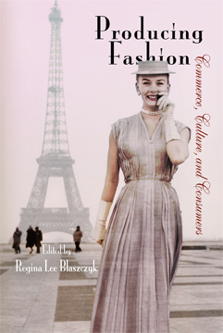 The Color Revolution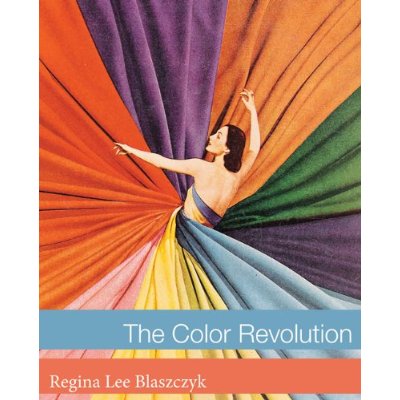 "Today professional colorists are part of design management teams at such global corporations as Hilton, Disney, and Toyota. The Color Revolution tells the history of how colorists help industry capture the hearts and dollars of consumers."
Reggie made this intriguing remark in an email to me about The Color Revolution:
"The book is the first historical treatment of the emergence of the professional colorist in the United States in the early twentieth century." — Reggie Blaszczyk
Margaret Hayden Rorke is known to be America's first color forecaster. For more than forty years she lead the Textile Color Card Association which we know today as The Color Association. We hope you enjoy listening to the podcast and learning about the history of color forecasting and trends.
Here's a fun tidbit from the podcast. Margaret was an actress and her son, Hayden Rorke, was an actor. He played Dr. Alfred E. Bellows on the television show I Dream of Jeannie (1965 -1970).
Enjoy the podcast and we'd love it if you'd leave a comment.  Thanks for listening!
Link citation:
http://www.imaginingconsumers.com/index.htm
http://www.neh.gov/news/humanities/2008-03/Color_of_Fashion.html

---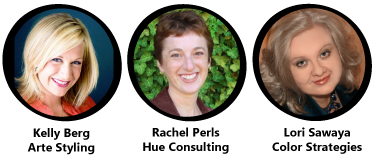 Kelly, Rachel and I share our color knowledge and experiences. ColorPodz are a unique window to professional color perspectives.
---
©2010 Color Strategies, LLC